Whitepaper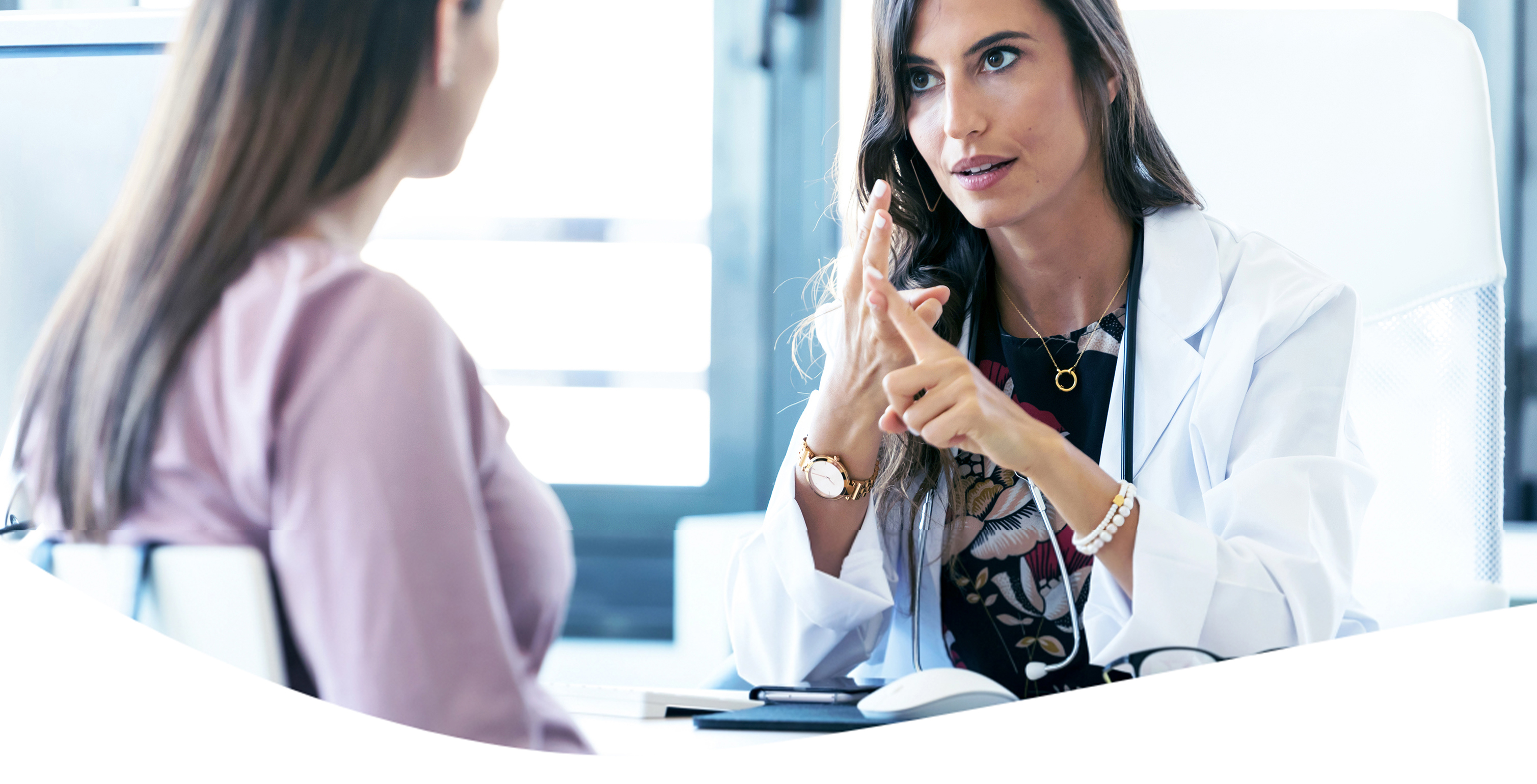 IFN-1 status: what it means for your SLE patients
IFN-1 high patients are at a greater risk for severe disease
IFN-1 Test for Lupus
WHITE PAPER
DxTerity® Type-1 Interferon Test for Risk Assessment
High IFN-1 levels increase the risks for lupus nephritis
Specific patient subgroups are at a greater risk for high IFN-1 and disease progression
IFN-1 status can serve as a prognostic indicator for disease activity and therapeutic response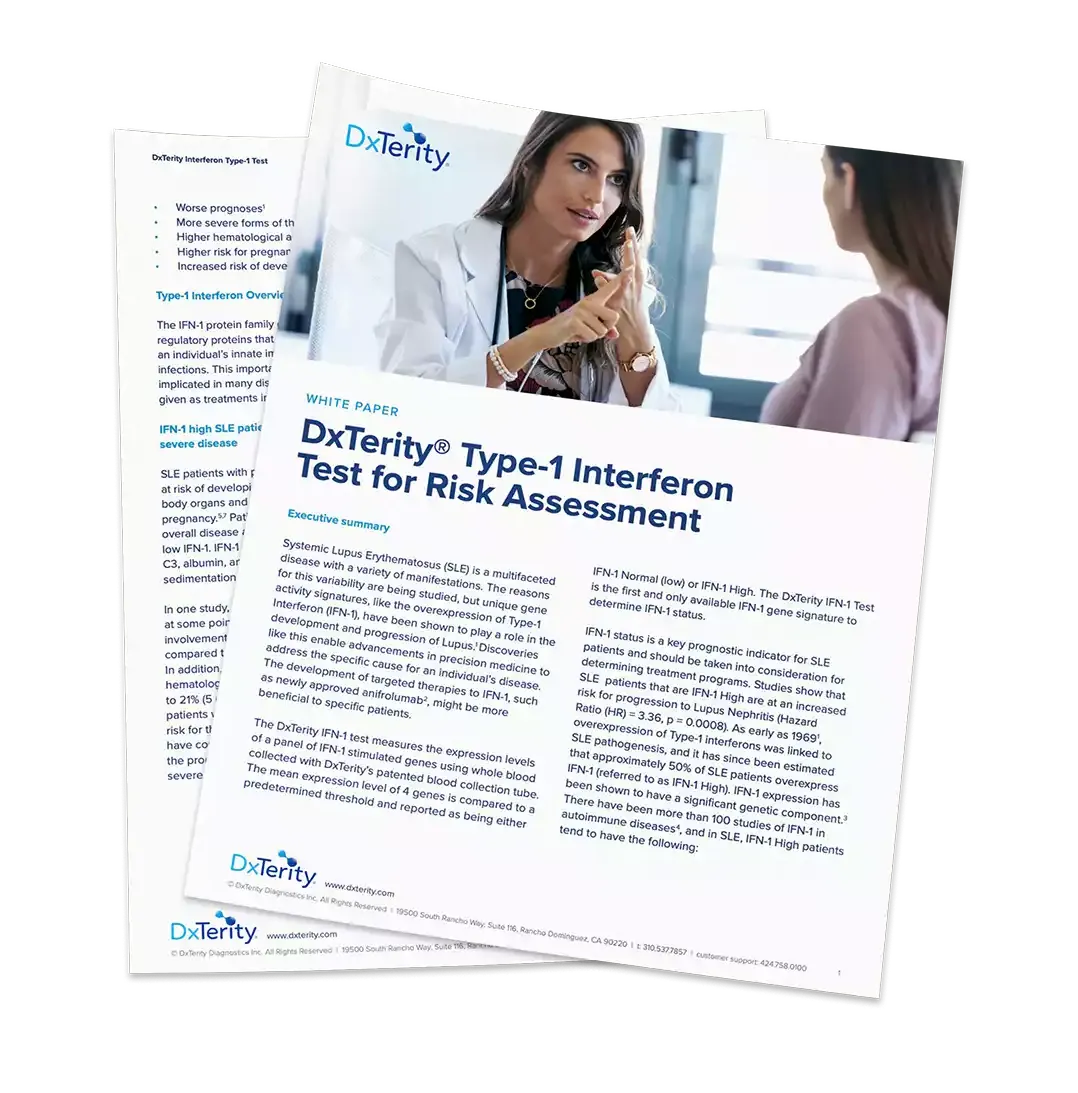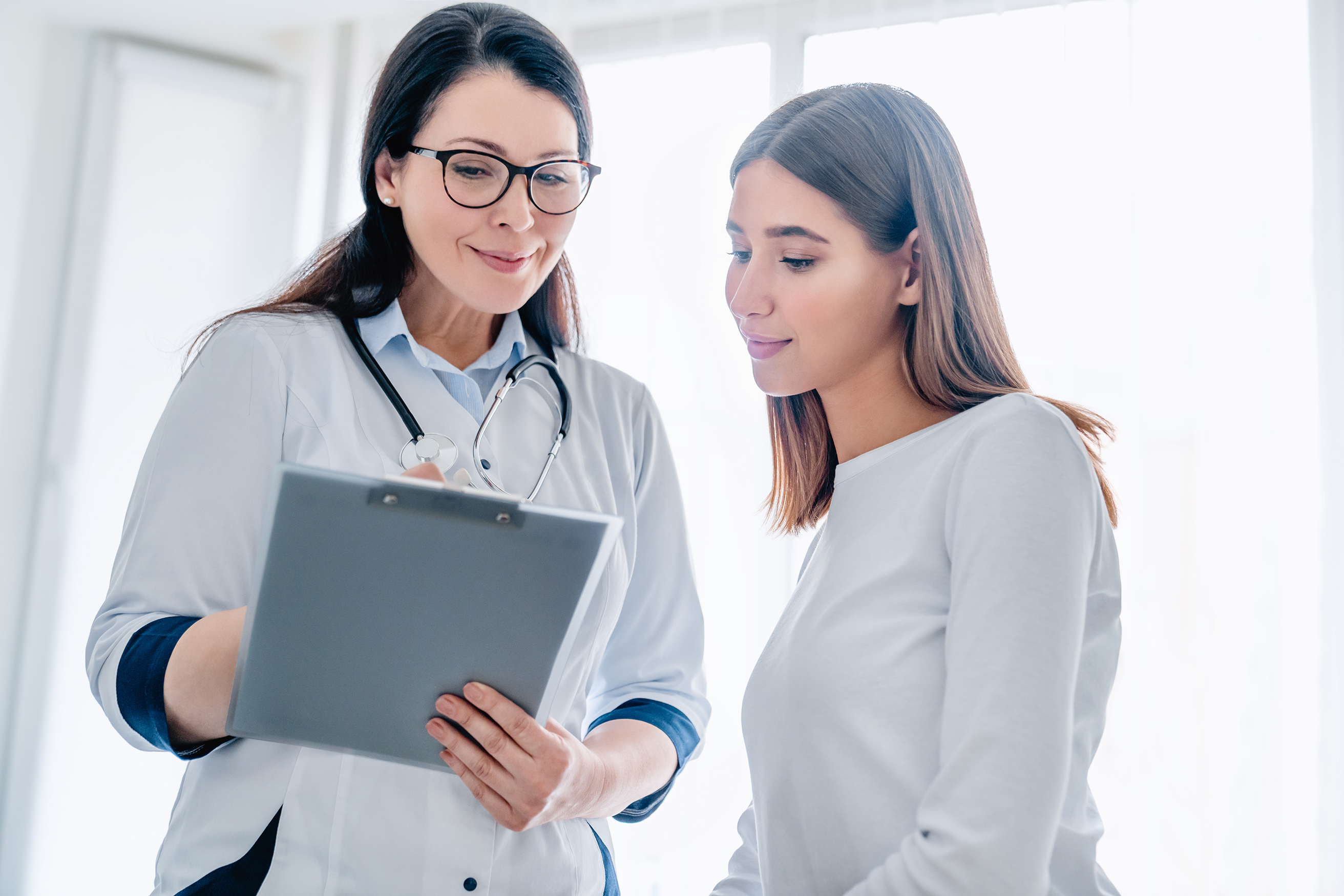 Want to learn more about IFN-1 and therapies that target the IFN-1 pathway?
View our additional resources:
Each lupus patient's disease is unique, but specific biomarkers like Type-1 Interferon (IFN-1) are known to play a role in SLE disease activity.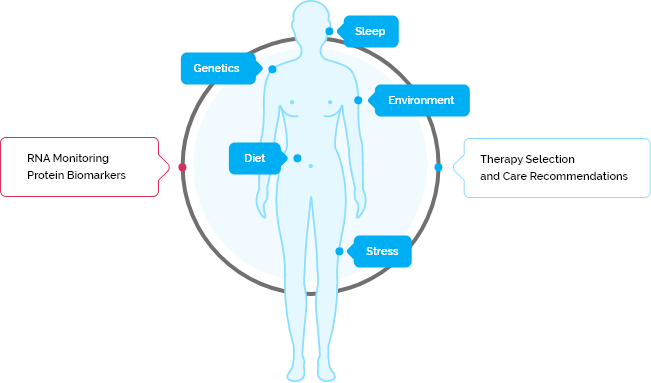 RNA Monitoring

Protein Biomarkers

 





 

 

Therapy Selection

and Care Recommendations

 
By measuring a patient's biomarkers, it may be possible to predict disease progression, response to standard therapy, and may help to identify patients that may benefit from targeted therapy.