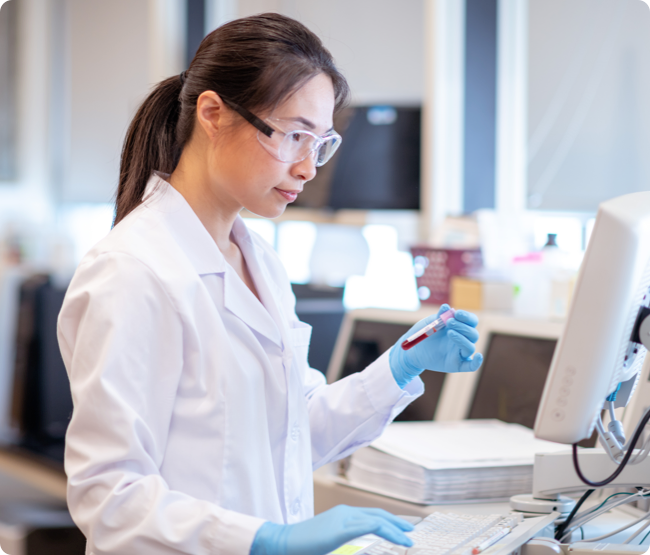 Precision medicine for autoimmune patients
Precision medicine uses an individual's genomic information, additional biomarkers, environment, and lifestyle to determine the best course of treatment for their disease.
Unlike precision medicine for cancer which primarily relies on DNA mutation testing to make decision on treatment, autoimmune disease looks at RNA, DNA's dynamic cousin.
For lupus, Type-1 Interferon (IFN-1) expression is particularly relevant as well as biomarkers related to T- and B-Cell activity. For multiple sclerosis, B-cell markers are important.
DxTerity is bringing convenient, in-office and at-home testing tools to enable patients to take an active role in managing their health. The combination of simple sample collection and test results powered by state-of-the-art technologies provides reliable tools for providers to guide patients in their health journey.
The precision medicine approach
Precision diagnostics can help determine underlying biological processes
Matching patients with the best treatment
Monitor for therapy response using biomarkers not just clinical indications
Treat to target – adjust drug dosage for optimum outcomes
IFN-1
Type-1 Interferon Test for Lupus
Type-1 Interferon (IFN-1) activity is an essential component in your patients' immune response to infection; however, persistently high IFN-1 activity has been shown to play a central role in the development of Systemic Lupus Erythematosus (SLE) disease and progression. An estimated 50% of SLE patients overexpress IFN-1 and disease severity correlates with expression level. Overexpression of IFN-1 has been shown to lead to an increased risk for disease complications and progression to Lupus Nephritis. DxTerity's IFN-1 Test is designed to measure IFN-1 activity prior to starting therapy and to monitor IFN-1 levels in response to therapy.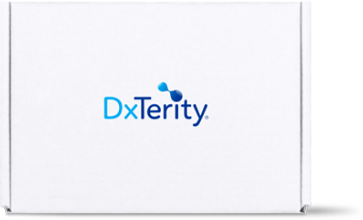 Precision autoimmune solutions in development
Promising new tools are currently in development to improve autoimmune disease management. Precision diagnostics for improved AI patient outcomes are on the way.
Check out our upcoming tests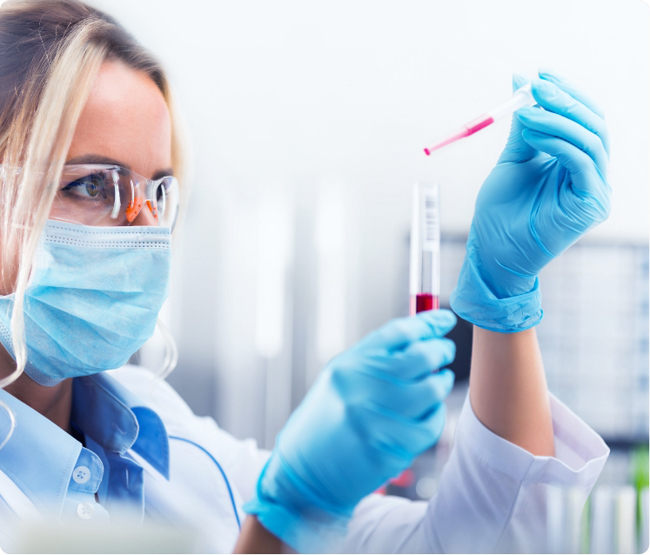 Creating a healthier future for autoimmune patients
At the forefront of innovation
DxTerity is at the forefront of diagnostic test innovation, addressing the unmet need of those suffering from immune-mediated disease. We are dedicated to using the latest technologies and advancements to deliver clinically relevant, precision diagnostic tools to help healthcare providers improve patient outcomes.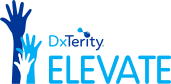 Improving the understanding of autoimmunity
DxTerity knows what it takes to design and develop molecular diagnostics and works every day to find new ways to help providers and patients manage chronic immune conditions. Through sponsorship of clinical studies, DxTerity is working to improve the understanding of the underlying causes of disease. DxTerity clinical studies are underway, with the ELEVATE Study open and actively recruiting patient participants.
The ELEVATE Study will both continue to assess immune expression modules like B-Cell, Plasmablast/Plasma Cell, Neutrophils/Low Density Granulocytes, and T-Cell Exhaustion, which all have implications in the progression and disease activity of SLE. Additionally, from home monitoring of industry standard serology tests for Complement C3, Complement C4, and anti-dsDNA are being assessed and validated.
If you have a patient that could be a good candidate for one of our clinical studies, please contact us at This email address is being protected from spambots. You need JavaScript enabled to view it..
Learn more about our Clinical Studies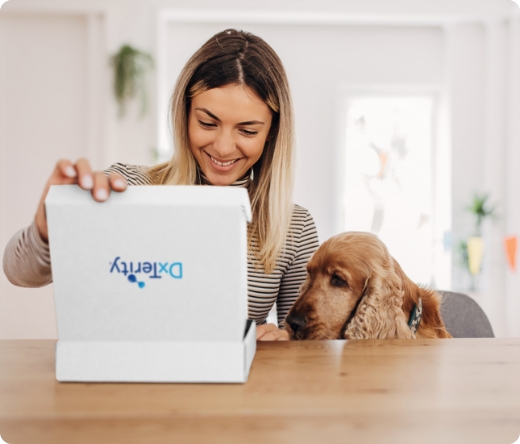 Promoting healthier living
We are delivering convenient sample collection tests to promote patient involvement in active management of their health conditions and to enable patient participation in clinical studies from home. Our mission is to provide precision medicine solutions that enable autoimmune patients to live healthier lives.
HOW TO ORDER COLLECTION KITS
Set up your account
Make future ordering easy by setting up your provider account today.


Online

Download and fill out the simple PDF form. Return it to DxTerity via email and our Customer Service team will set up your account.
Email us: This email address is being protected from spambots. You need JavaScript enabled to view it.
By phone

Call DxTerity's Customer Support team to establish your account.

Call us: +1-424-758-0100
Order collection kits
Once your account has been established, you or a member of your staff may begin ordering.



Order online
Login to your account to place your order. Orders will be process within 24-48 hours.
Sign in
Order by email
Contact our Customer Support team by email to place your order
Email us: This email address is being protected from spambots. You need JavaScript enabled to view it.


Order by phone
Call our Customer Support team anytime to place your order, Monday - Friday, 9 a.m. - 5 p.m. PST.

Call us: +1-424-758-0100
Collect and return a specimen


Follow kit instructions to collect specimens for testing and ship the specimen directly to our lab in the prepaid return shipping boxes.
Get results


Once your sample has been received at our lab, we will run your test and report the results through the secure portal. Results are available in 5-7 days after receipt.